We should all have a chance to lead a better life. At First Sun EAP, we provide services to give farmers and their families that chance. The SC AgriWellness program is free to South Carolina farmers and their household members. Use the program's services to help you grow personally and professionally.
LIVE BETTER
Farmers and Families — Live better when you use your well-being services to the fullest. Our services are designed to help you and your household family members pursue your personal and professional dreams. Farmers and their family members receive three free counseling sessions, unlimited Life Management Services, and access to the online Well-being Center. See the services flyer for program details.
YOUR SATISFACTION IS OUR GOAL
We put people at the heart of everything we do. Enjoy excellent customer service from caring professionals who make you their number one priority. Our experts make it easy for you to confidentially share your concerns and direct you on how to use services to achieve optimal results. Furthermore, we look to the future. In anticipation of serving you better, we are always adding innovative tools and resources that will spark your inner genius and inspire you to work and live better.
---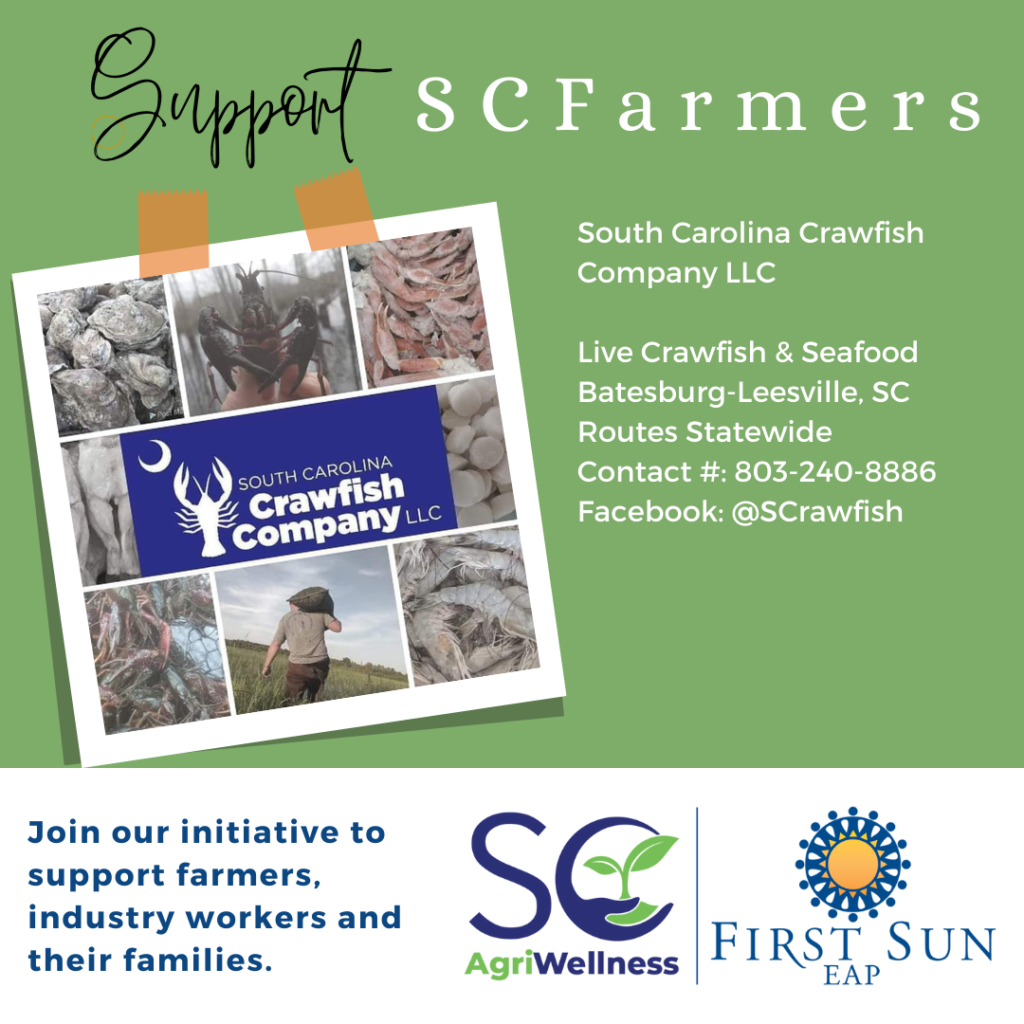 Calling all South Carolina farmers! Would you like free PR for you and your business? Fill out this form for a chance to be selected. Submit a picture that represents your business and contact information for people to reach you! If selected, you may be featured in our client newsletter, social media pages or this SC AgriWellness website.
---
This work is supported by the Farm and Ranch Stress Assistance Network, Grant #2021-70035-35377/1027076, from the U.S. Department of Agriculture, National Institute of Food and Agriculture.
Any opinions, findings, conclusions, or recommendations expressed in this publication are those of the author(s) and should not be construed to represent any official USDA or U.S. Government determination or policy.